1) Durable and lightweight
Polyester fabric
is always durable because of its many benefits. It has the nature of synthetic clothing and is fully durable. Once you buy polyester fabric, it will last for a long time. Garments made of polyester are always lightweight and easy to wear. They are comfortable and long lasting. Choose high quality durable polyester fabric that is durable and durable. There are different types of polyester fabrics available in the market, you can choose any type of fabric according to your needs and requirements. Find the highest quality polyester fabric and choose us! We provide the highest quality fabrics that are durable. Once you buy it, it will last a long time because we always offer tried and tested items.
2) Anti-wrinkle
Yes, polyester fabrics are always water and wrinkle resistant. It has special features that most people and manufacturers love. Polyester fabric is durable and garments made from this fabric are durable. Most clothing manufacturers prefer polyester fabrics for cooler climates or winter. It's completely wrinkle-resistant and durable. Polyester is a popular textile, which is a synthetic fiber fabric. There are different types of clothing companies that can purchase this fabric for their garments. The demand for this fabric is too great and it will increase day by day. The manufacture of this textile is very simple and easy.
3) Quick drying
Another best feature of polyester fabric is that it has a quick dry option. The fabric is water resistant and allows clothes to dry easily. This fabric is great for making clothing. If you will choose polyester fabric for your clothes, then you can easily dry it. Every fabric has some history and story. If you enjoy shopping for polyester and looking for the history of the fabric, you can do an online search. From the web, you can easily identify information about this synthetic fabric and how it became so famous in the clothing industry.
4) Easy to dye
Polyester fabrics also stain easily. This is another of the best properties of polyester fabrics. It also has the ability to easily resist any water or chemicals. This unique property makes this fabric even more popular. It also has a stretching facility. You don't need to feel uncomfortable when wearing this garment. It has a stretch function, using this function you can easily stretch it. It also absorbs traits. There are many garment manufacturers who prefer to use this fabric and create garments for both men and women.
5) Keep in shape well
This is another of the best properties of polyester which is preferred by most garment manufacturers for such purposes. Polyester is generally a class of plastics, but using different chemicals, this product is ready for use in the fashion industry. Choose any type of manufacturer that supplies high quality polyester to its customers. You can order in bulk. Well-known manufacturers can produce a large number of products within a certain period of time. After purchasing polyester fabric, it will keep its shape. This shape contributes to better quality.
6) Highly stain resistant and easy to clean
The polyester fabric has synthetic properties so you can clean it easily. It is waterproof and you can easily clean such products. Polyester fabric is very lightweight and garment manufacturers using this fabric are able to create different types of products for use. It's totally lightweight, using this one can make beautiful regular outfits, making them comfortable and easy to wear! If you are looking for the highest quality products, please choose us! We are ready to deliver you a large range of products at your doorstep. Find the best specials from us and enjoy unlimited!
7) Economical price
The price of polyester fabric is also very reasonable. You can get bulk fabrics at economical prices. This is very important. Most industrialists prefer fabrics that can be obtained very cheaply. For polyester fabrics, they will be in the economical price range. Polyester is used in the textile sector. In this textile sector, most manufacturers prefer polyester fabrics for their garments. They prefer this fabric because it is long-lasting and durable. The fabric is also very absorbent and lasts a long time. Therefore, most buyers and sellers prefer polyester. It is also the best fabric for clothing. Most clothing companies prefer polyester for their garments.
Good light fastness100% polyester dyed brushed home textile, durable and pantone color microfiber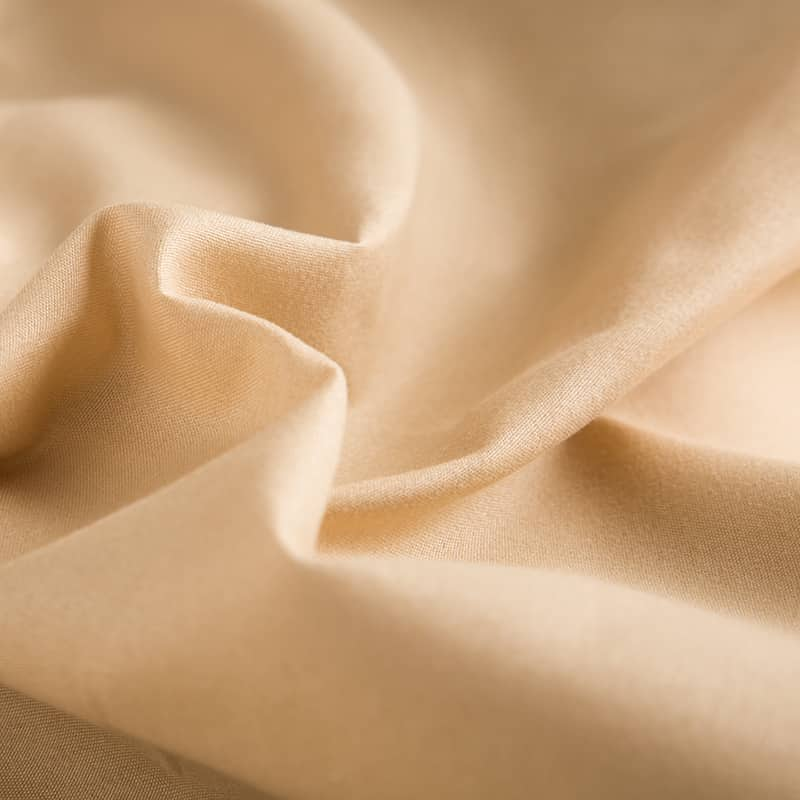 Most of our polyester fabrics are used in the production of home textile products, which are the raw materials of home textile products. There are thousands of design drawings for customers to choose from. They have a soft feel and strong quality, and can provide products of different specifications according to customer needs.