Disperse printed fabric
is a type of fabric that has been printed using a disperse dye process. Disperse dyes are water-insoluble, and are specially formulated to be used in printing. They are applied to the fabric in the form of a fine powder, which is then dispersed onto the fabric using heat and pressure. The fabric is then steamed or heat-set to fix the dye to the fibers. This process allows for bright, vibrant colors that are resistant to fading and bleeding. Disperse printing is commonly used to produce printed fabrics for clothing, home furnishings, and other textile products.
Not afraid of mold or insects 100% polyester chemical fiber dispersed printing brushed fabric home textile fabric is soft and skin-friendly, strong and durable, thousands of designs microfiber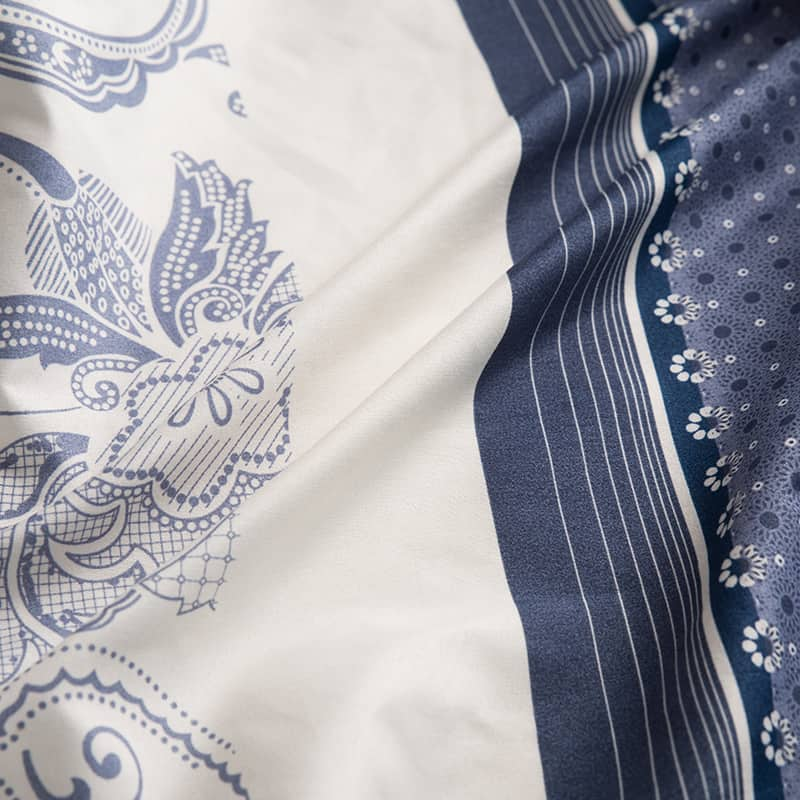 Polyester dispersion printing fabric, woven by polyester yarn, has thousands of designs to choose from, and can also be customized according to customer needs, soft hand feel, good velvet feeling, high strength and elastic recovery ability, so it is strong and durable , Anti-wrinkle and no ironing, it is easy to dry after washing, and the wet strength is almost not reduced, not deformed, and has good wash-and-wear performance. Good light fastness, in addition to being worse than acrylic, its light fastness is better than that of natural fiber fabrics. Especially the light fastness behind the glass is very good, and various chemical properties are good. Acid and quinine are not very damaging to it, and they are not afraid of mold or insects. It is the best choice for raw materials for home textiles and garments.
Most of our polyester fabrics are used in the production of home textile products, which are the raw materials of home textile products. There are thousands of design drawings for customers to choose from. They have a soft feel and strong quality, and can provide products of different specifications according to customer needs.


Polyester washed cotton fabric is a type of fabric that is made by combining polyester and cotton fibers, and then washing the fabric to create a softer and more worn-in feel. This process can also give the fabric a faded or distressed look. The exact composition of the fabric may vary, but it typically contains a blend of polyester and cotton fibers. The polyester fibers provide strength and durability, while the cotton fibers contribute to the fabric's breathability and comfort. Washed cotton is often used to make clothes, bedding, and other textiles.